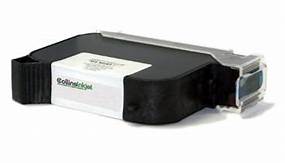 Kao Collins CM557H Heads Up Black Dye/Aqueous Ink
Collins CM557H ink is intended for aqueous coatings, also works well on corrugated material and non-coated stocks.

CM557 uses Collins Heads Up formulation for good decap performance and for applications requiring heads up printing.  Prints on non-porous substrates including Tyvek, aqueous, and cards. This fast drying ink produces a quality image that is smudge resistant on a variety of media. 
---
We Also Recommend