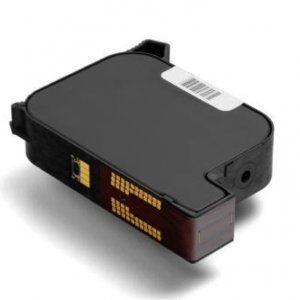 Kao Collins Max 3 Ink TWK1396-45Si
Collins Max 3 ink is intended for aqueous coatings, also works well on corrugated material.

Collins has developed the Max 3 to have high print quality and permanence on aqueous coated stocks, but does require a little extra dry time

MAX 3 (TWK-1396) is a water/solvent-based ink that prints on non-porous substrates including Tyvek, PVC, aqueous, and plastic cards. This fast drying ink produces a quality image that is smudge resistant on a variety of media.  Will work on PVC materials, but 

doesn't have as high a marks on permanence.
---
We Also Recommend