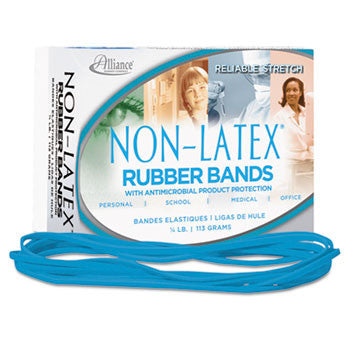 117b Cyan Blue Latex Free Antimicrobial Rubber Bands 1/4 (.25) lb box - 10 lb Case
117 b antimicrobial cyan bands. part number 42179.  Measures 7" X 1/8" and made of latex-free and antimicrobial material.  Other sizes and colors available.  Call for details. 
Made in the USA.  High Quality.  10 lbs.  Priced by the CASE. 40 individual .25 lb boxes to a 10 lb case.  Priced by the full case.
*Larger 1 lb packaging is also available.  Call 1480-593-6600 for more details.